"Music on the Brain" Piano Studio in northeast Overland Park, Johnson County, KS offers piano and voice lessons for adults and children as young as 4 years old (10+ for voice students) from all parts of the Kansas City metro. Weekly individual lessons are enhanced with small group lessons every 6 to 8 weeks, providing a fun environment in which to perform for each other and learn more about music and the piano. Click here to learn more!
Giuseppe Domenico Scarlatti
Monday, October 1, 2018 by Sarah Folkerts | Composer of the Month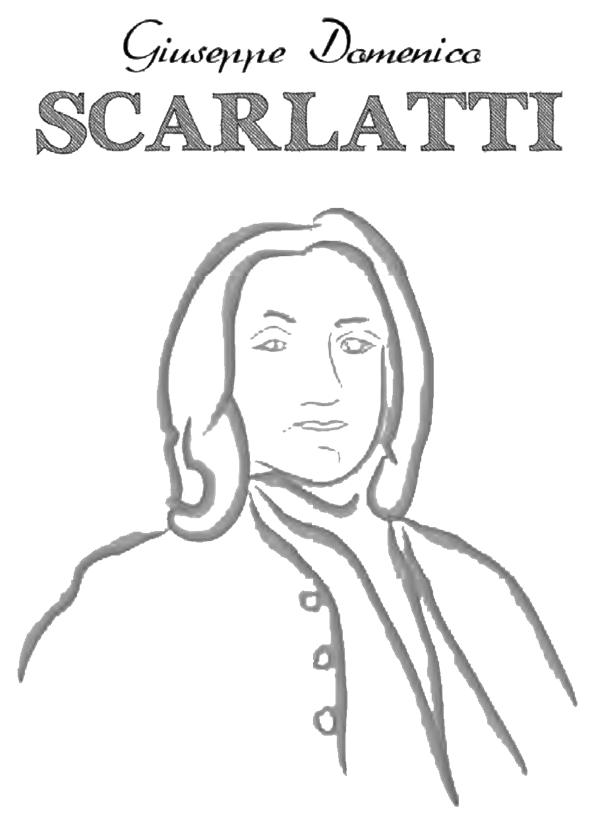 During the month of October, we're learning about a Baroque composer from Naples: Giuseppe Domenico Scarlatti. Scarlatti was born in 1685 in the Kingdom of Naples (part of today's Italy, but at that time was owned by Spain.) He wrote 555 sonatas for the keyboard (that's right: five hundred fifty five!) Most of these sonatas were written for the harpsichord or the earliest "pianoforte" instruments.
You've probably heard the word "sonata" without knowing much about what it meant. A "sonata" is really just a way to organize and analyze an instrumental composition. For those students who have been learning about "form," most of Scarlatti's sonatas have only one movement which was written in binary form ("A-B form").
To learn more, look for the discussion about Scarlatti on our Facebook page and check out the Scarlatti playlist.