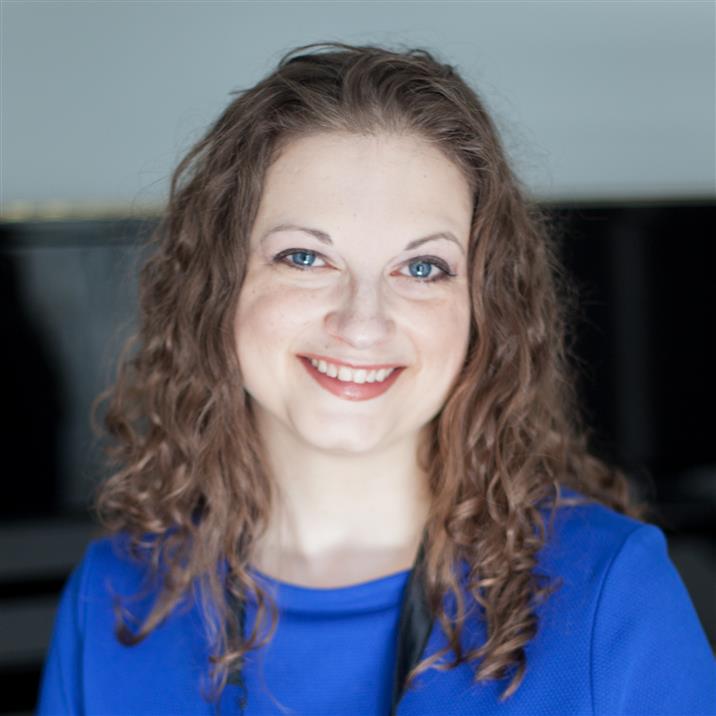 about... Me
Sarah Folkerts has over 20 years' experience in the music industry. She received her Bachelor of Arts (B.A.) degree in Music Education from Bethany College, graduating Summa Cum Laude. Sarah also participated in master classes with and received individual instruction from Alexander Technique author and teacher Barbara Conable, studying the practical applications of Body Mapping to making music and preventing injury.
Sarah's background includes not only teaching and conducting, but also performing as a soloist and member of many small and large ensembles locally, throughout the US, and in many parts of Scandinavia (Norway, Sweden, and Denmark.) She is a member of the Kansas City Music Teachers Association and Music Teachers National Association. Today, Sarah maintains an active and vibrant music studio teaching piano lessons at her home in Overland Park Kansas, contributes to musical endeavors at church, and is frequently called upon to perform for and lead music at weddings and funerals.
Sarah is passionate about helping her students grow as individuals and musicians by providing the highest quality instruction, tailored to meet each student's needs, and delivered creatively to enhance her students' experience. She brings not only knowledge and experience, but also flexibility, creativity, humor, and warmth to her students' musical journey and development as musicians and individuals.
about... Learning
Individual lessons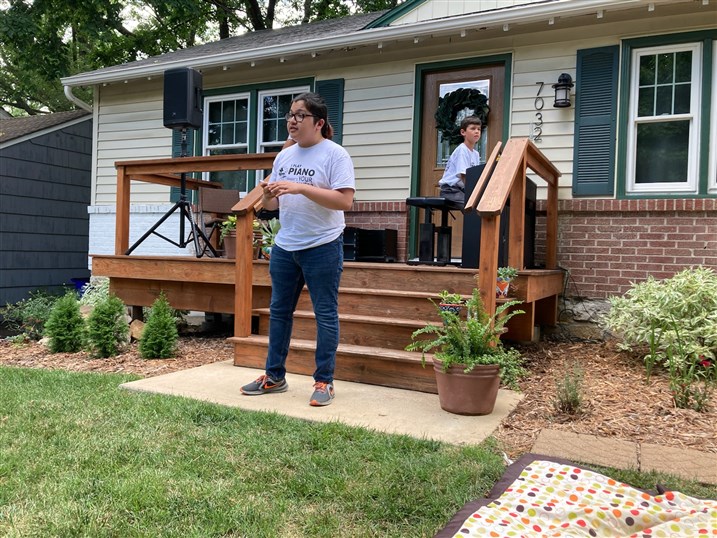 Individual piano and voice lessons are given to students of all levels and ages (as young as 4 years old for piano students, 10 years old for voice.) Students receive a 45- or 60-minute individual lesson weekly from September through July (except during the weeks of group lessons and holidays.)
An individualized, comprehensive curriculum is developed for each student introducing age-appropriate literature from all style periods. Theory, music history, tone production, composition, sight reading/ sight singing, and healthy technique are integrated into each lessons. Students are encouraged to participate in studio activities and incentive programs, as well as recitals in the winter and summer.
Group lessons
Periodically, 45- to 60-minute small group lessons replace the weekly individual lessons. These small classes incorporate games and activities to enhance development of analytical listening skills and a deeper understanding of theory and music history, while also providing an opportunity for students to perform for each other in a less formal setting.
Preschool Lessons
Lessons for preschool children move quickly and cover a number of different topics in short, fun segments which cycle and repeat several times over the lesson. These segments are designed to stimulate the recognition and comprehension skills of young children as they work interactively to learn about things such as a sense of pulse and beat, white- and black-key groupings, high sounds versus low sounds, moving up and down the keyboard, steps and skips, finger numbers, music symbols, and much more, all in a way that they can clearly understand. Lessons and home practice help young students develop improved hand/ eye coordination as well as fine and gross motor skills, while building their confidence and learning responsibility.
about... My Philosophy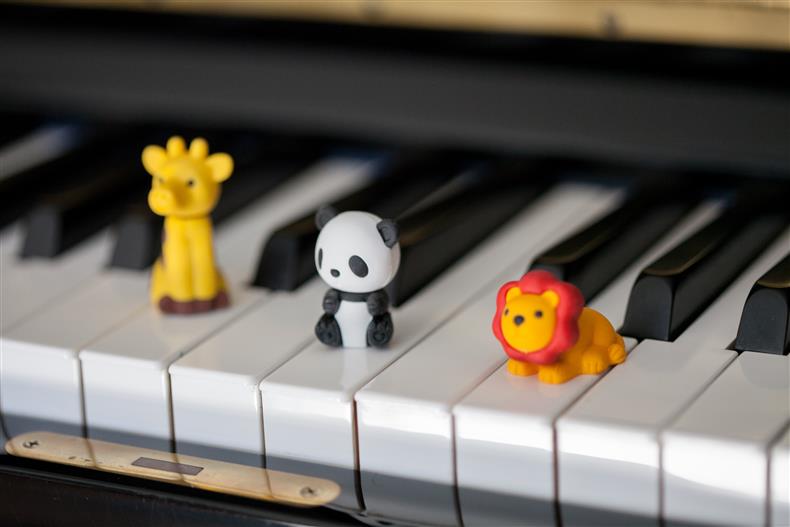 Everyone is unique. Each student's own personality, past experiences, and learning style influence their development as a musician. I believe that music instruction should be designed around each individual student, helping them find their own musical voice—not mine. By contrast, music instruction should not plod through method books page by page, lesson after lesson, forcing students to conform to some generic view of a "music student."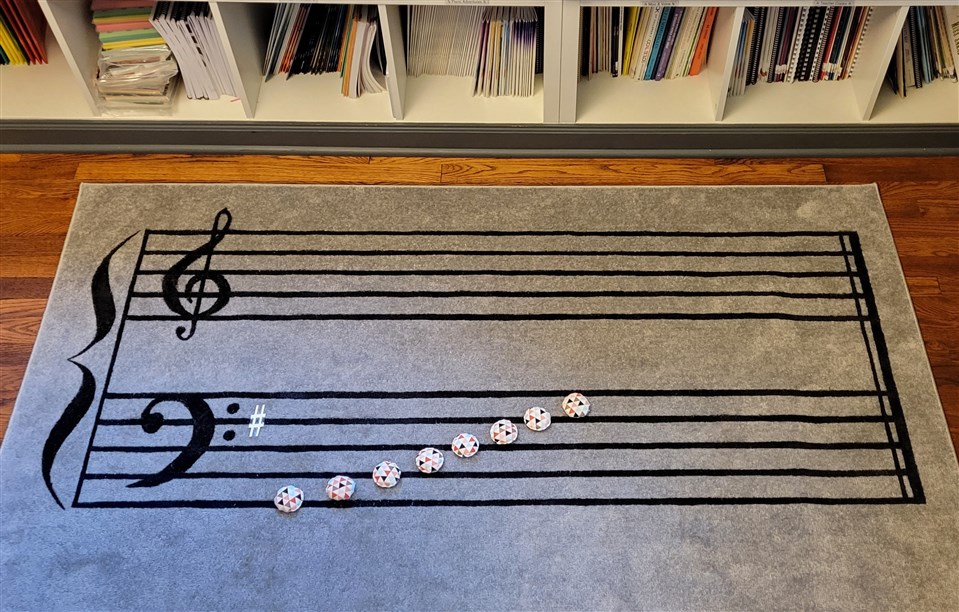 I draw on a wide variety of music methods, games, and activities, designing learning paths and lesson plans individually for each student. In their lessons, my students "experience" music with their whole being through not only exercises and books but also through sight reading, ear training, creative improvisation, composition, and whole body movement/ expression, as well as music history and composer studies to encourage confidence and shape musical ability.
I am passionate about teaching. Sharing my love of music with others. Instilling that love of music in my students, young and old. Seeing my students grow both musically and personally, learning things about themselves that they never imagined. And I especially love that spark of joy in a student's eyes as they reach their goals or have an "aha!" moment!
about... The Studio
Music on the Brain's dedicated studio space was remodeled in the summer of 2016, and was specifically designed to inspire and foster the development of musicians. Special attention was paid to making room for "off the bench" games and activity sheets, music history and composer studies, and more. During group lessons, the space can comfortably accommodate as many as 12 students at once.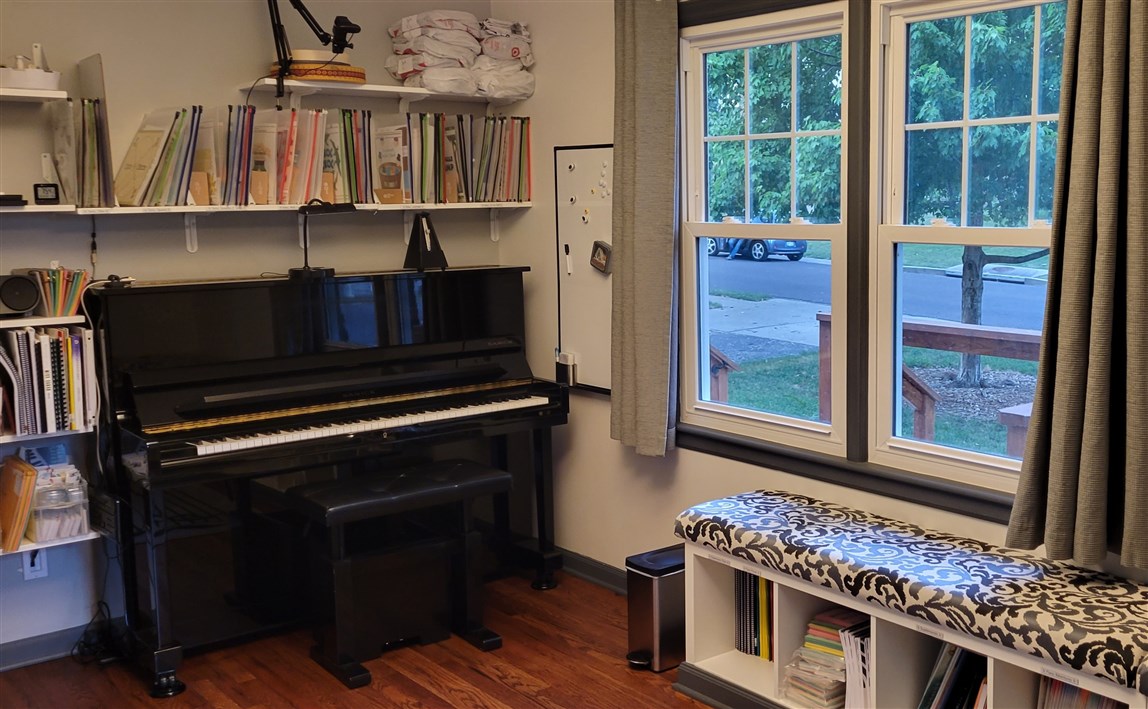 All of my piano students receive their lessons on my well-maintained professional series Samick piano with superior tone and touch, allowing students to play with great musical expression. A Casio digital piano is also available for duets or on-location performances.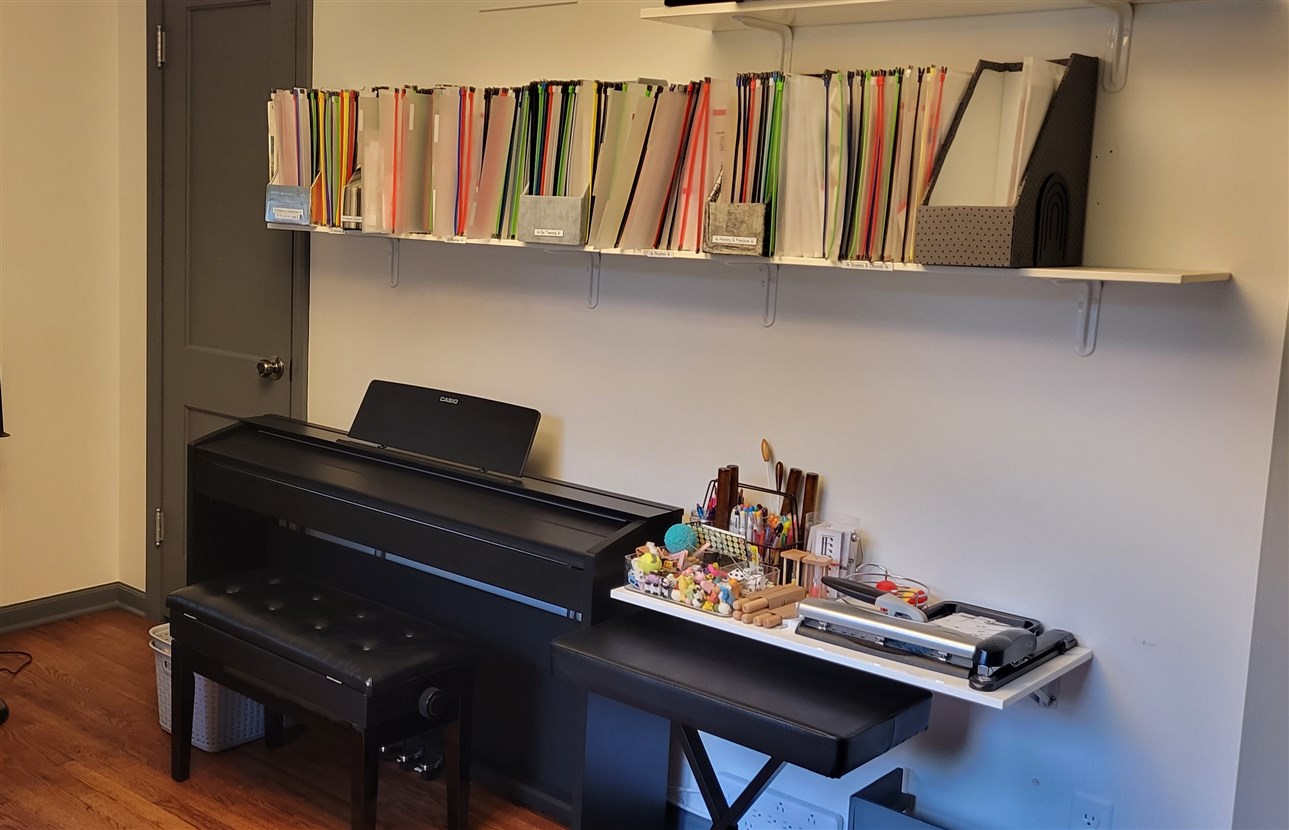 Music on the Brain students have access to a wide variety of stylistic periods including Baroque, Classical, Romantic, Impressionist, 20th Century, and Contemporary music, as well as numerous genres such as classical, pop, jazz, and blues. The studio lending library includes nearly 200 books and 150 CDs and MP3s available for study by both piano and voice students, and is growing every week.
My students, adults and kiddos alike, learn that practicing is integral to their development as musicians. To encourage practice of the "less than fun" technical work (scales, chords, sight reading, etc), my students work their way up the challenge levels for the various categories. Earning "badges" (stickers for their binders,) a spot on the challenge wall, and good ol' fashioned bragging rights, these challenges motivate students to make the most of their music studies. Students learn how to set goals and take steps toward reaching them – an invaluable life skill.