WELCOME!
"Music on the Brain" Piano Studio in northeast Overland Park, Johnson County, KS offers piano and voice lessons for adults and children as young as 4 years old (10+ for voice students) from all parts of the Kansas City metro. Weekly individual lessons are enhanced with small group lessons every 6 to 8 weeks, providing a fun environment in which to perform for each other and learn more about music and the piano. Click here to learn more!
Now accepting new piano and voice students for the 2018-2019 studio year. Contact the studio for more details.
Studio Wish List
Saturday, December 16, 2017 by Sarah Folkerts | Uncategorized
To be successful, the studio counts on help from students, parents, family, and friends. Many of the things we use in lessons regularly are things you might have laying around the house--one man's trash is another man's treasure! Here are a few things we would put to good use: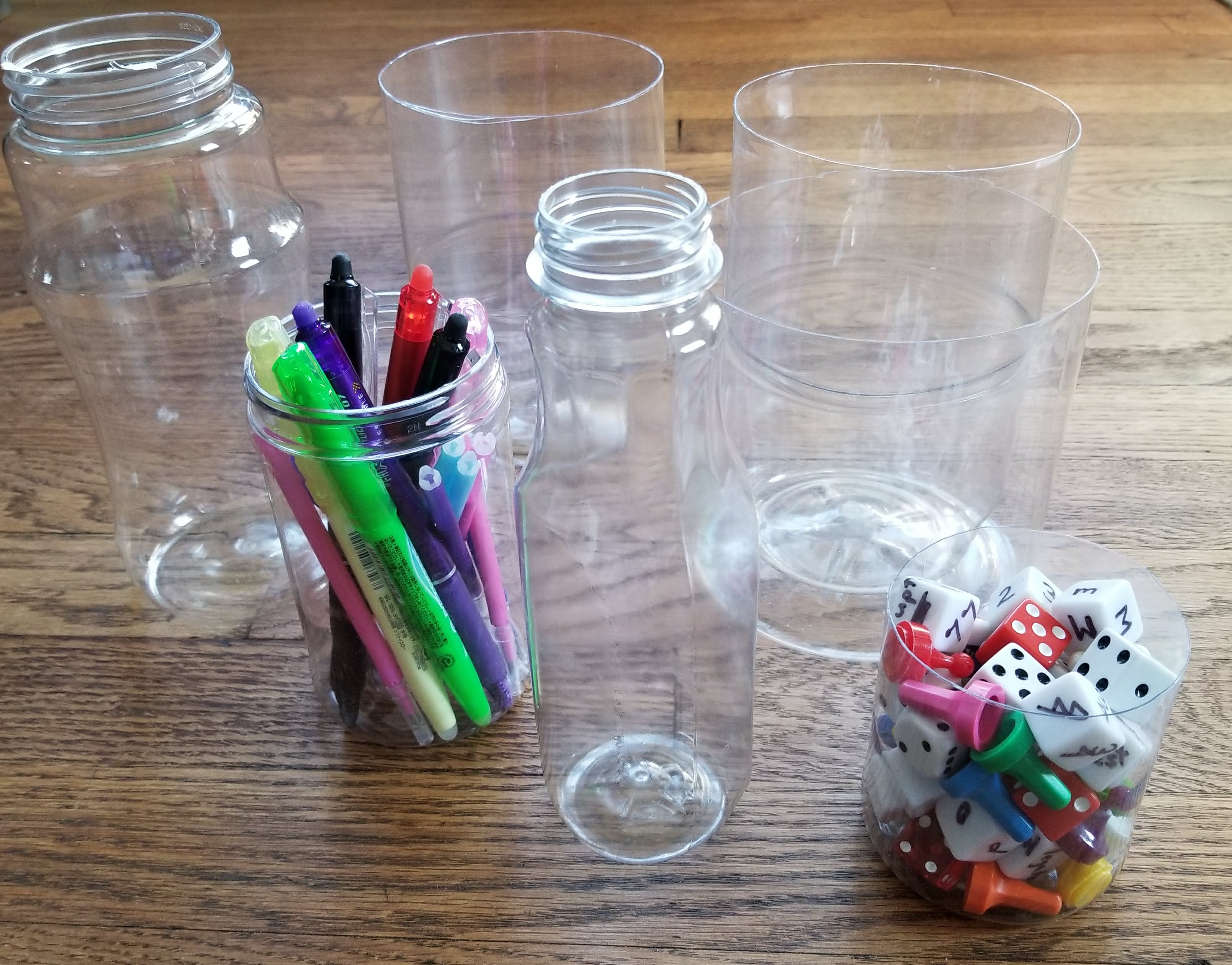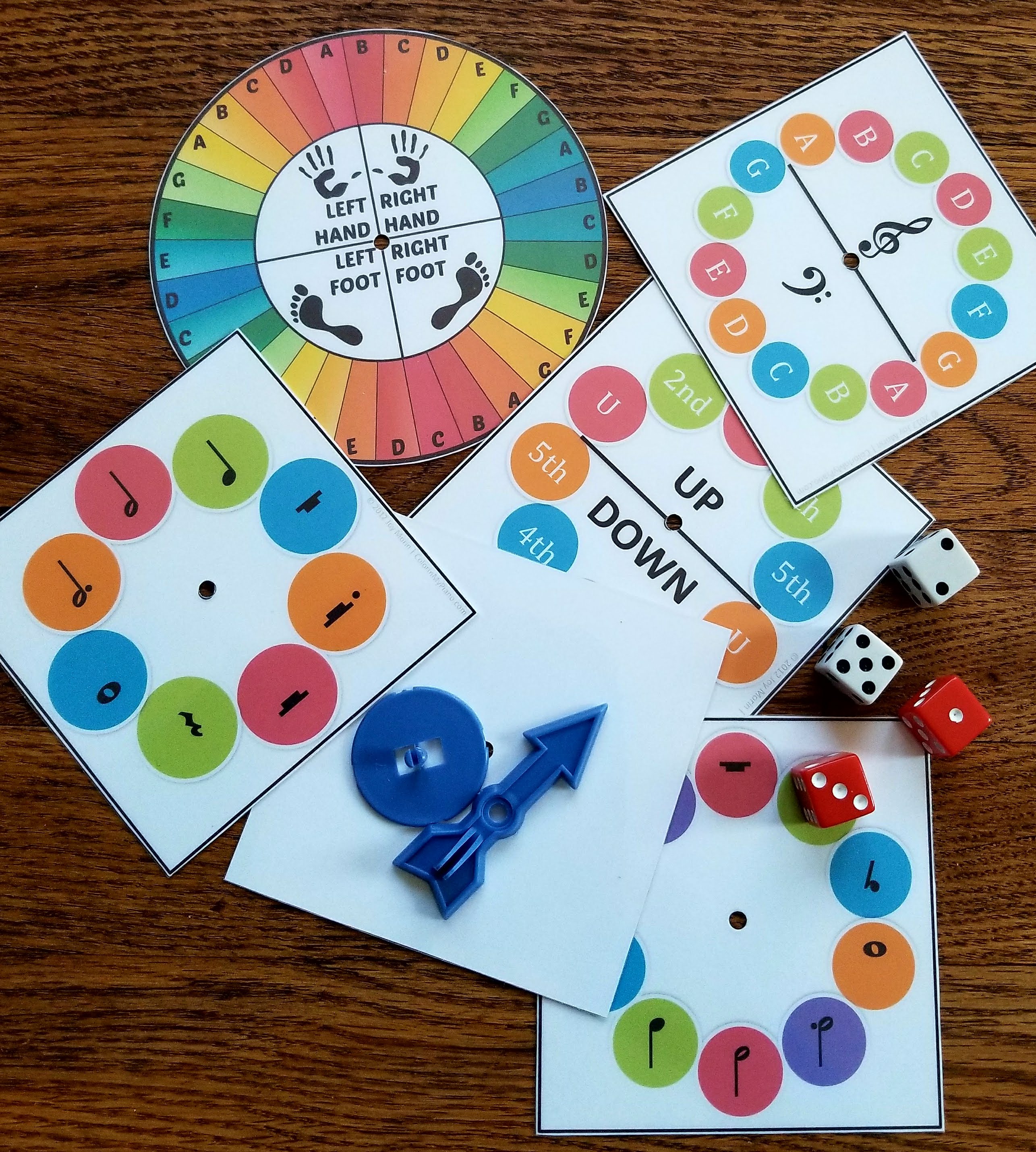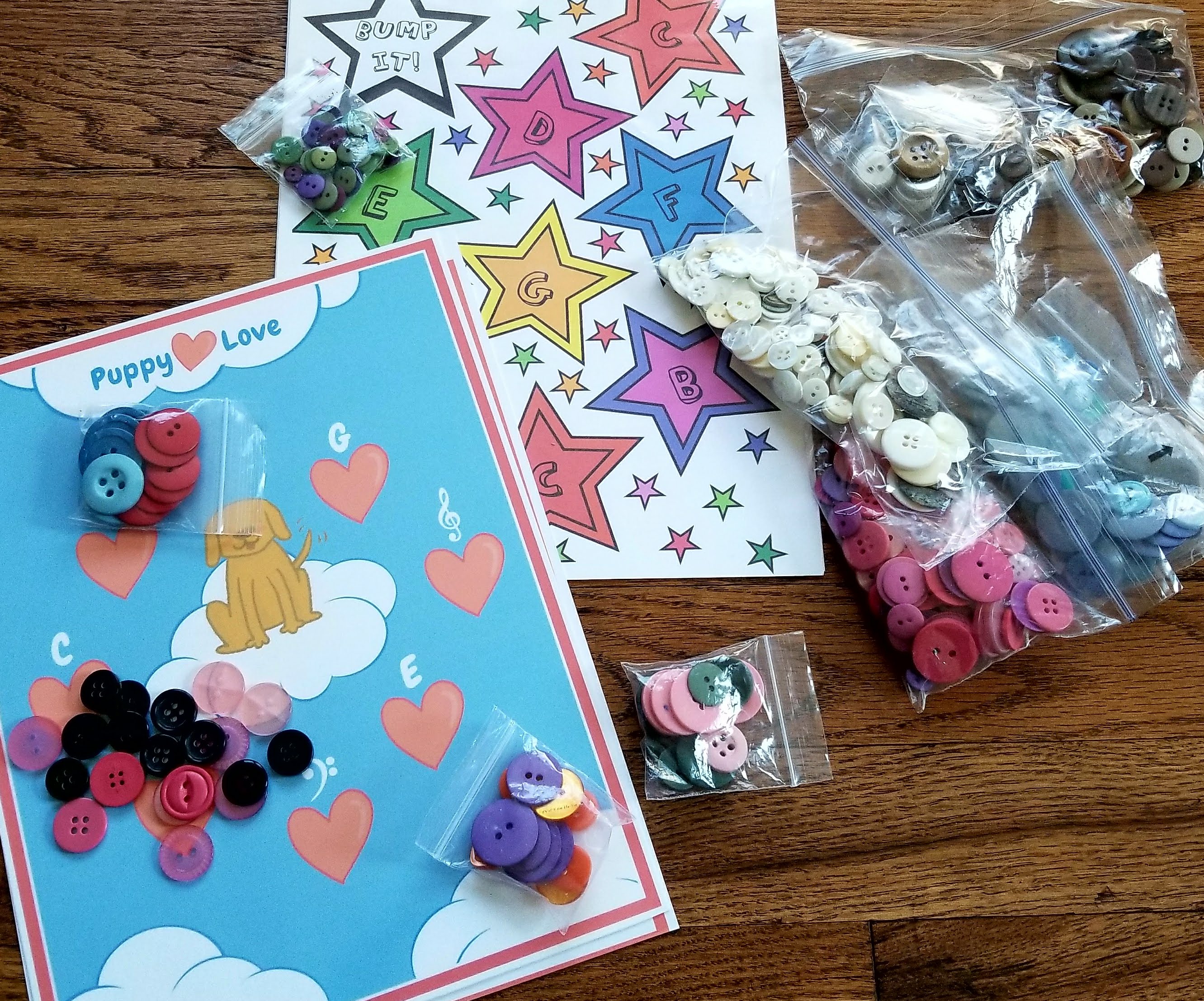 Clear Plastic Containers Preferably the ones smaller in diameter, like small peanut butter jars or single-size juice containers. These are perfect for storing pens and markers, rolling dice, and so much more!
Dice and spinners from old games If you are getting rid of old board games, snag the dice and spinners from the box first. They are easy to re-purpose, and we love to play games at Music on the Brain!
Flat Buttons Buttons are the most readily available "game markers" out there. We store the right number and color of buttons with each game so that we don't waste valuable lesson time counting out game pieces!
For other ideas about the studio's needs, see our wish list on Amazon.
Holiday Recital at Union Station
Sunday, December 3, 2017 by Sarah Folkerts | Performances
I'm so proud of the students who played at Union Station on the afternoon of December 3, 2017. My sincere thanks to the crowd that turned out to hear them perform! Pictured below, clockwise starting from top left: Mason A., Mary Alice S., Melissa V., Addison A., JC U., Miss Sarah, Audrey F., Annamarie W. Not pictured: Karmen W.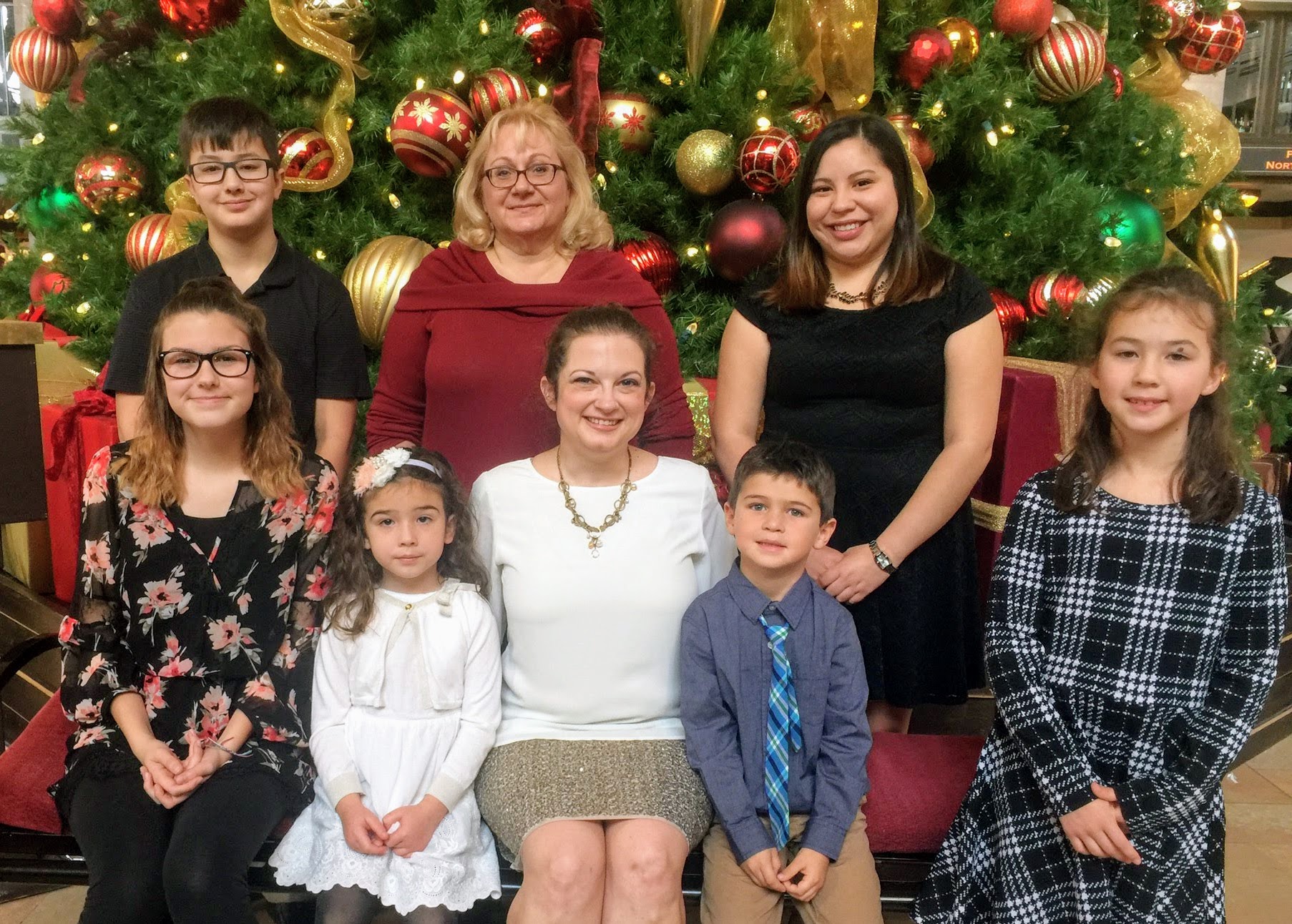 Left to right, starting at the top row: Mary Alice S. opened the program with Of The Father's Love Begotten and Jesu, Joy of Man's Desiring, followed by Karmen W. playing Jolly Old St. Nicholas and Silent Night. Up next was JC U., with a different rendition of Jolly Old St. Nicholas and Audrey F. playing Jingle Bells. Melissa V. played Ding Dong! Merrily on High!, followed by Annamarie W. with The Holly and the Ivy. Addison A. wrapped things up with a memorized performance of O Christmas Tree.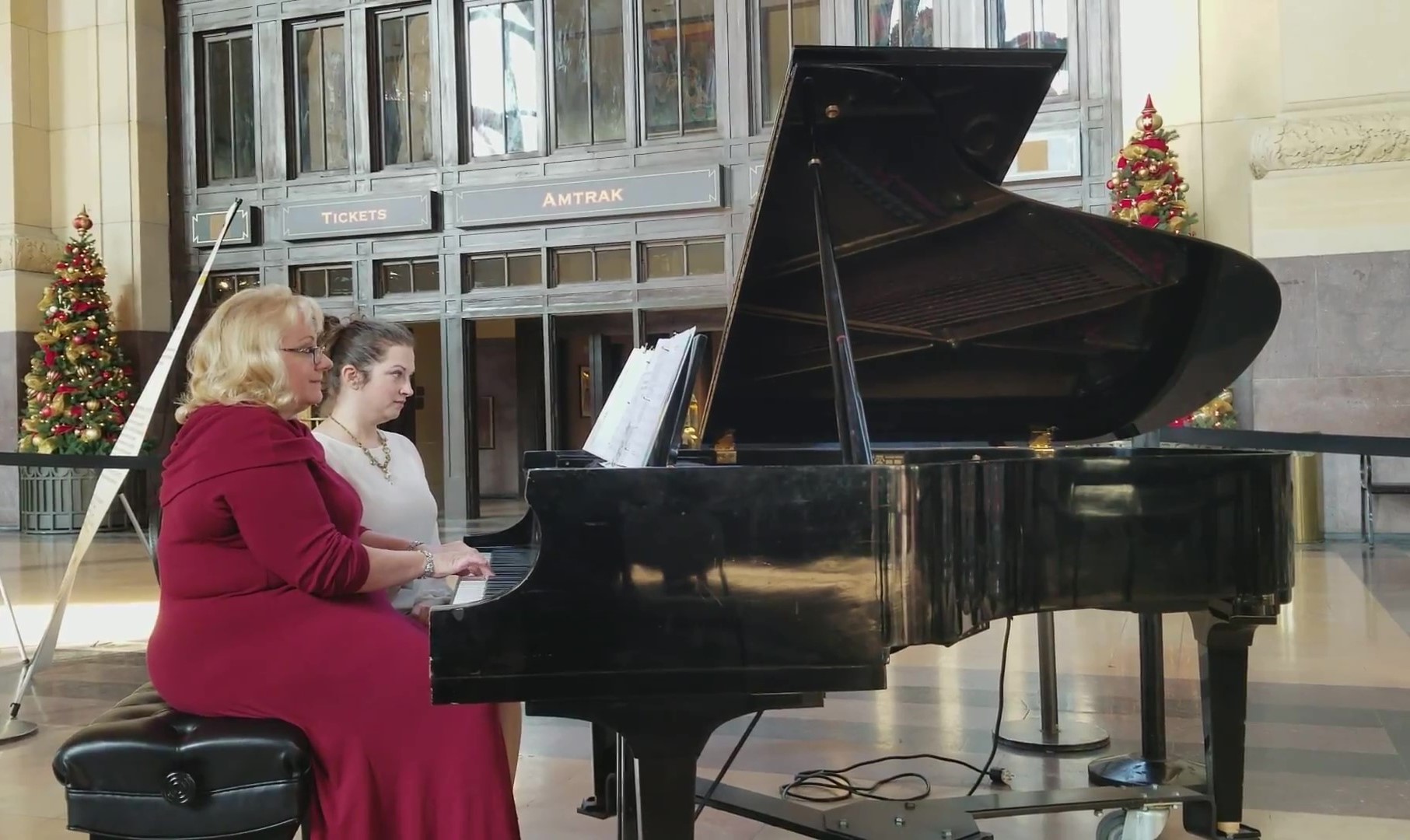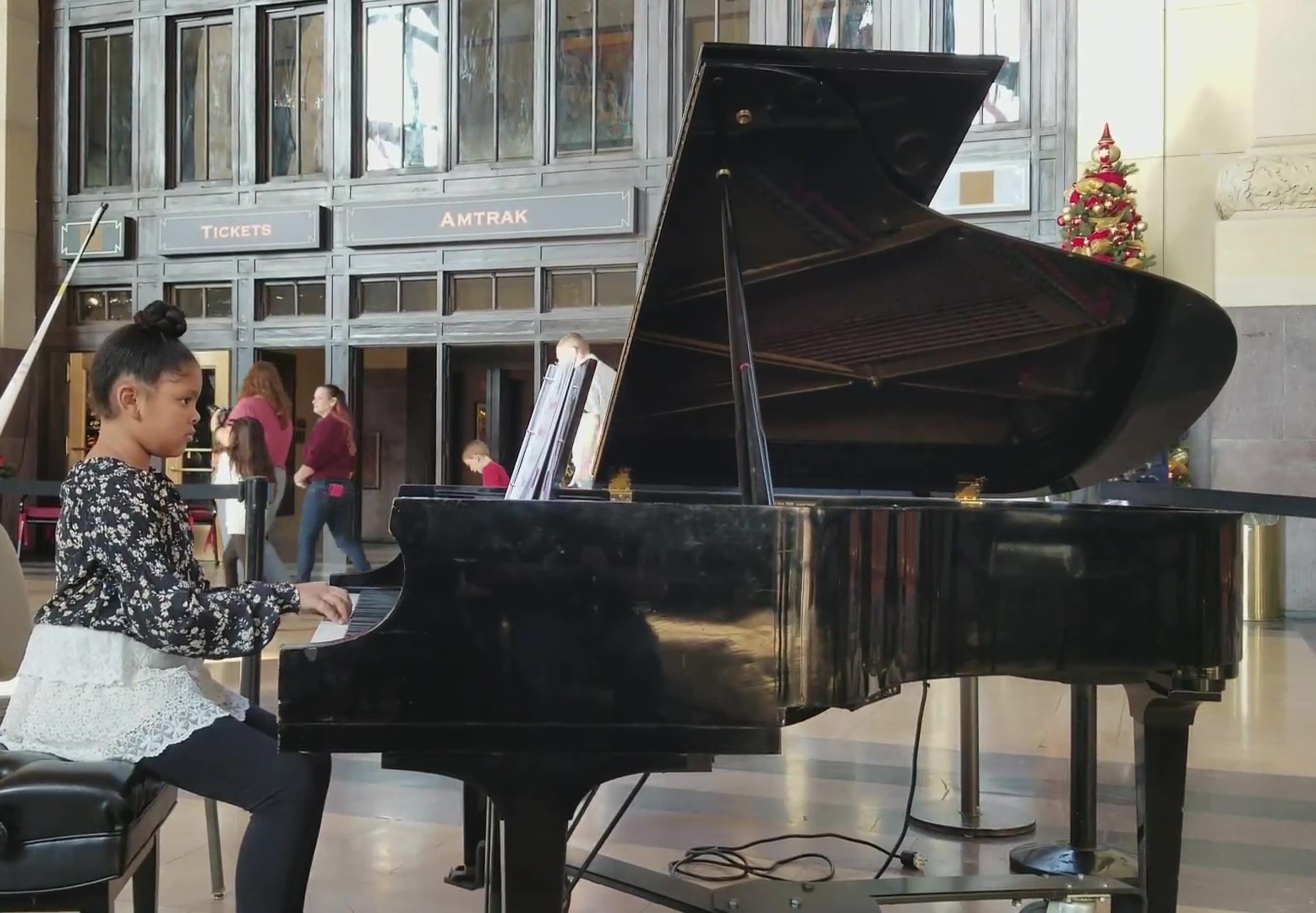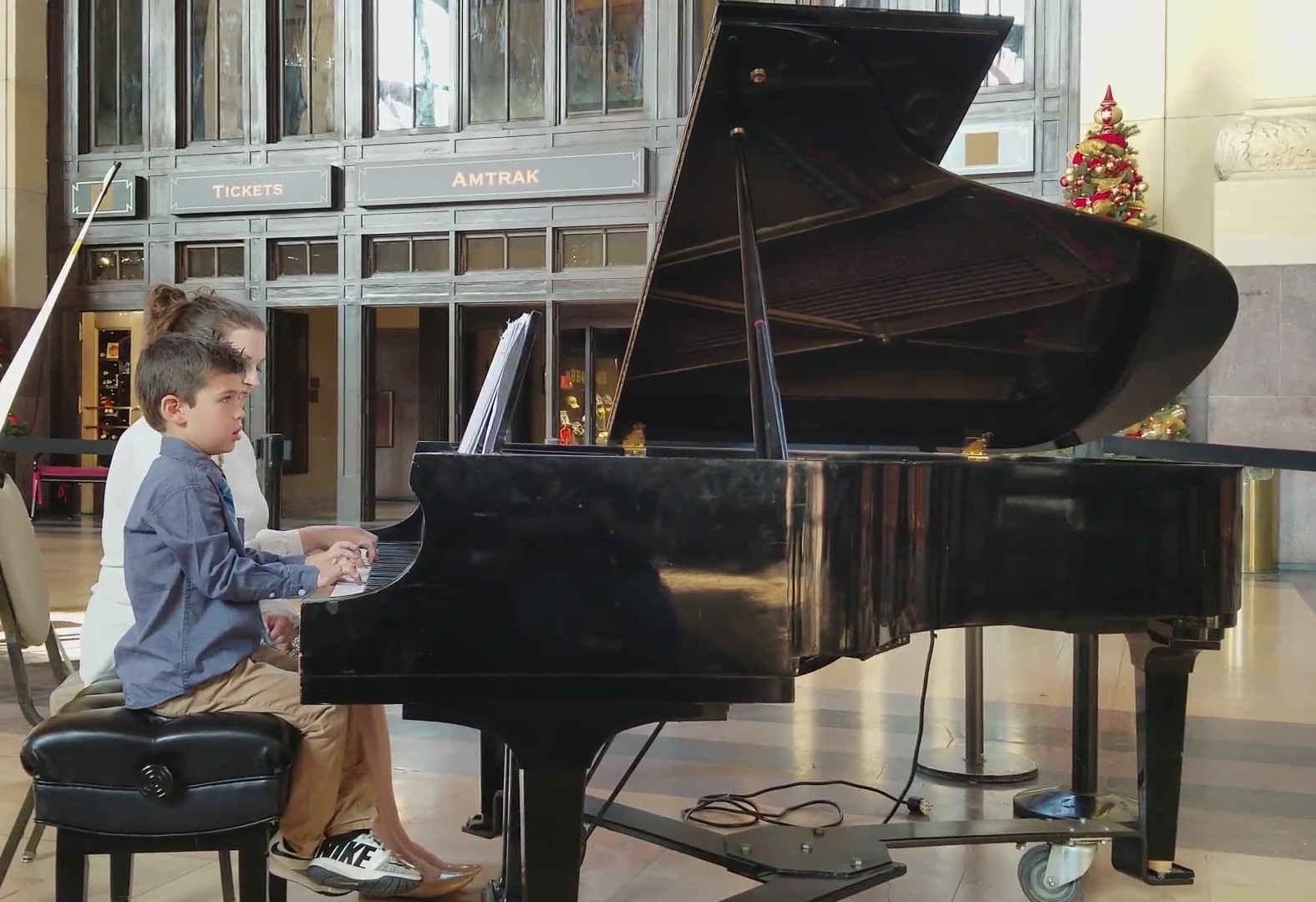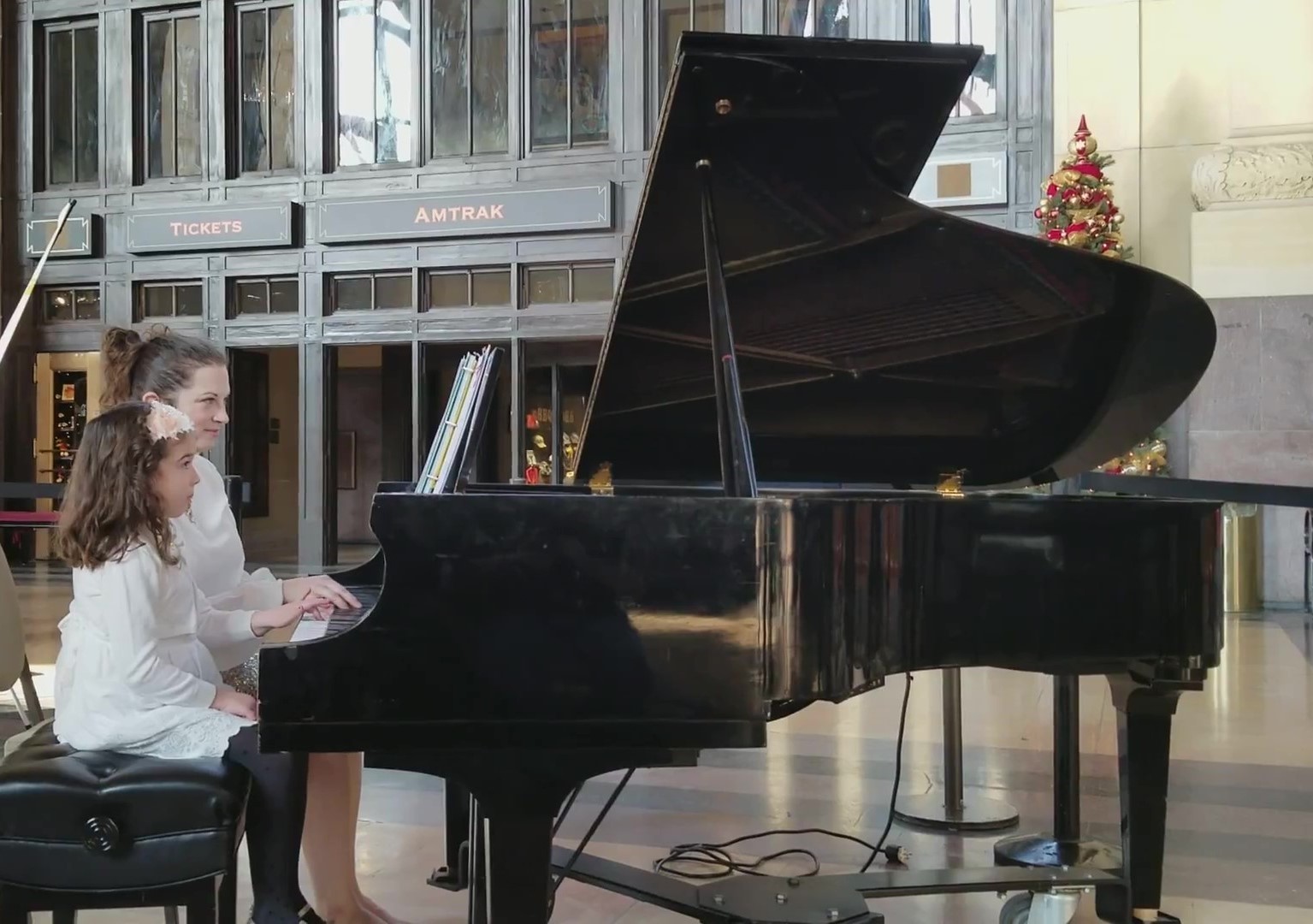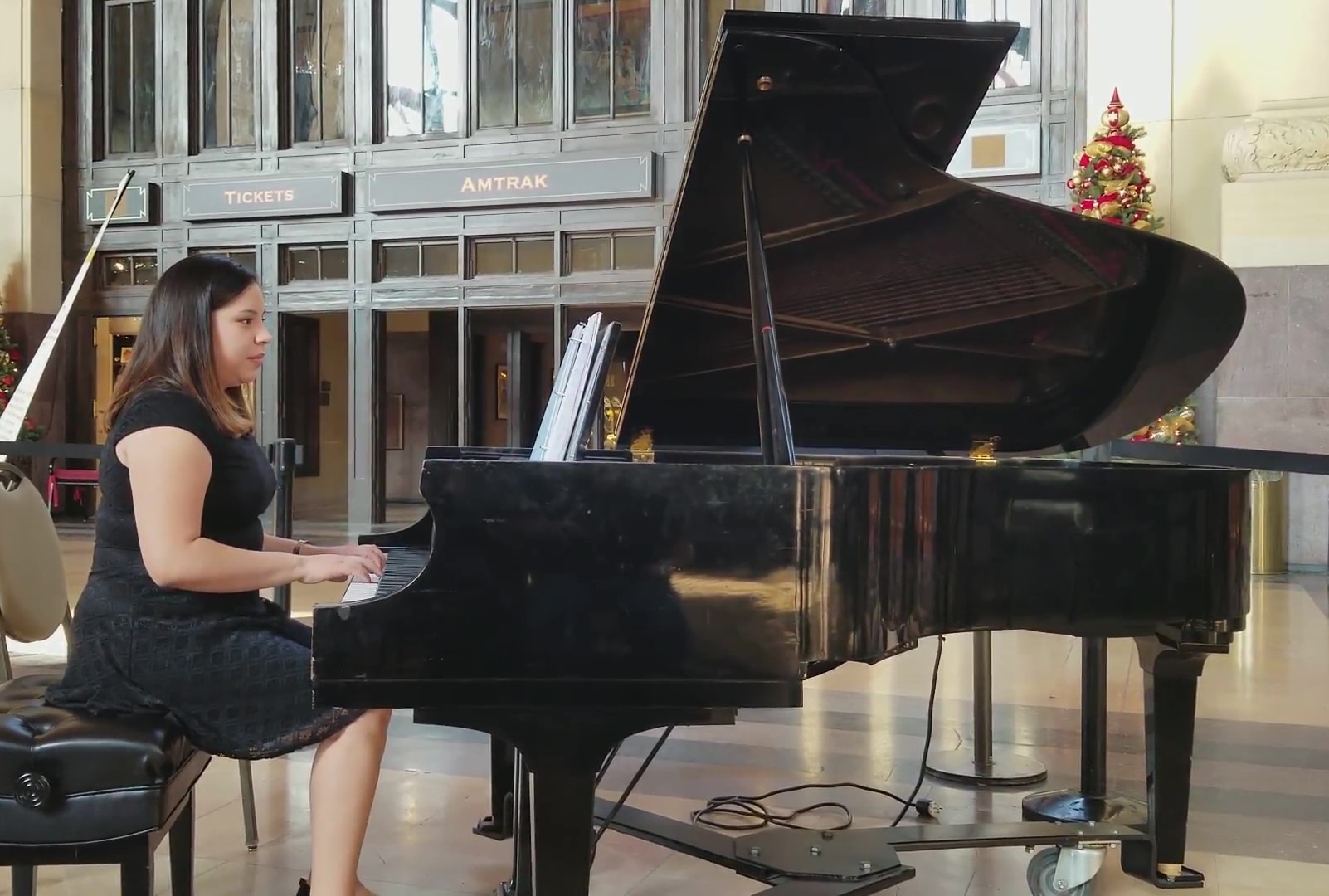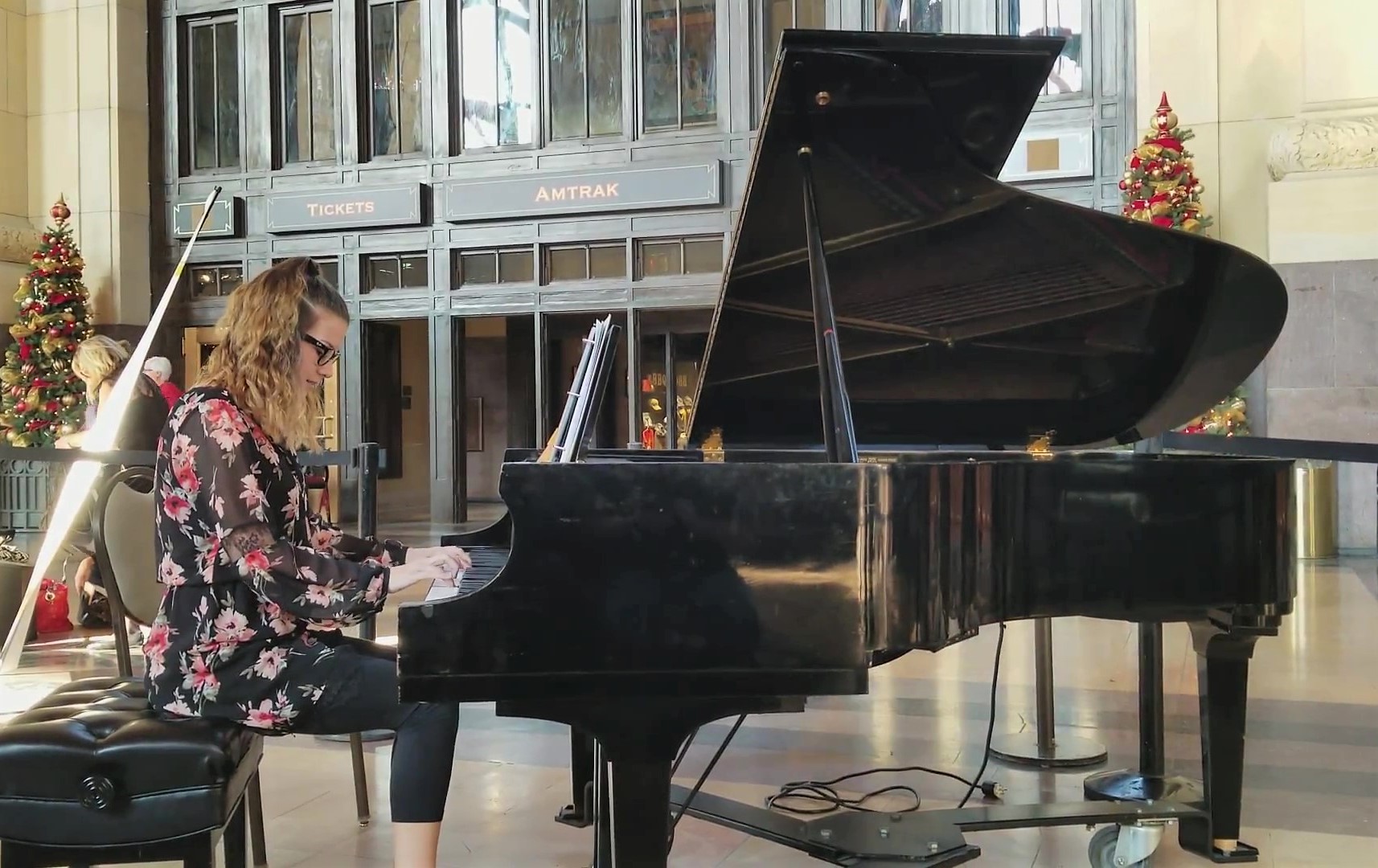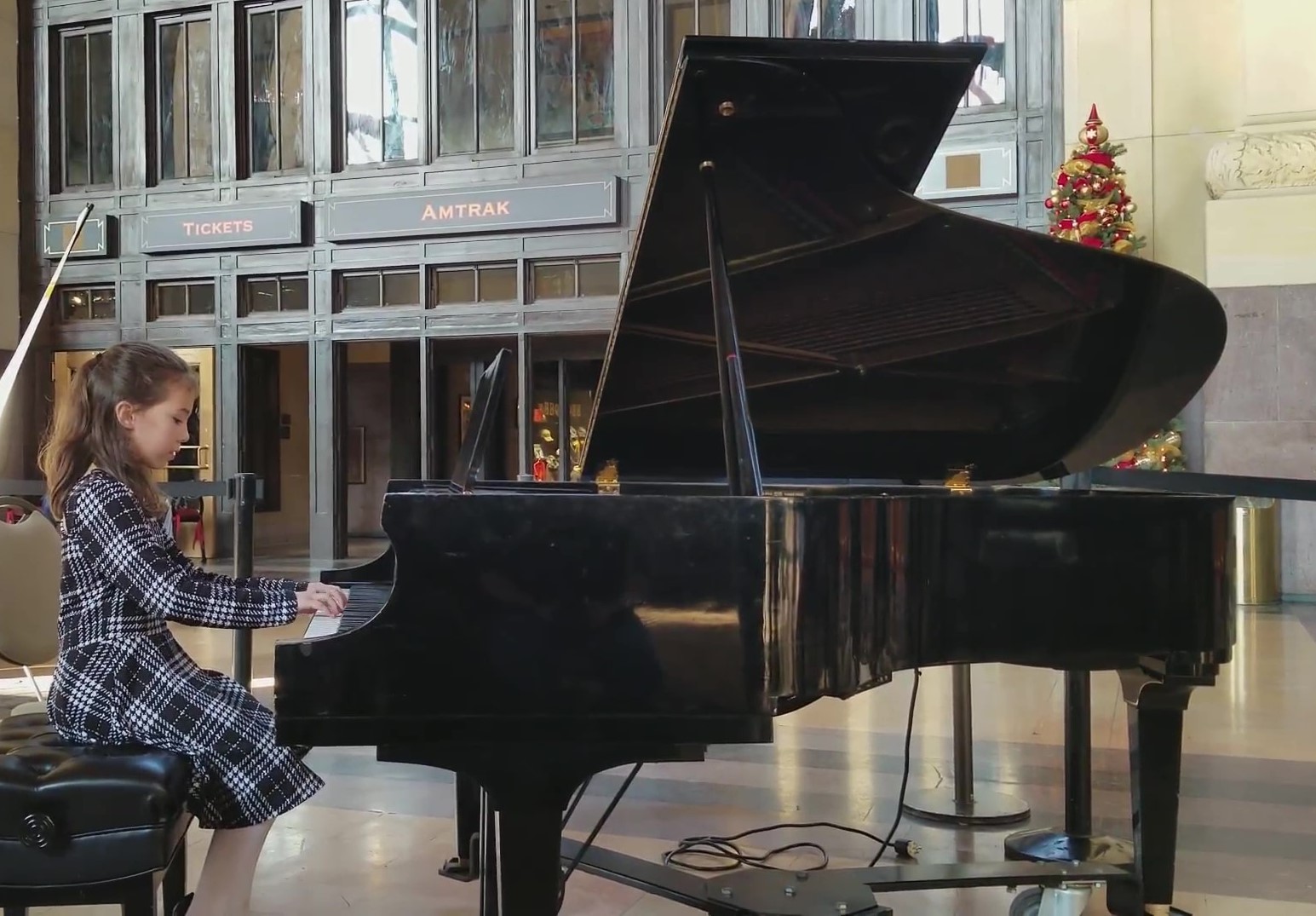 Composer of the Month, December 2017: John Rutter
Friday, December 1, 2017 by Sarah Folkerts | Composer of the Month
(Adapted from a longer biography from John Rutter's website.
John Rutter was born in London in 1945 and received his first musical education as a chorister at Highgate School. He went on to study music at Clare College, Cambridge, where he wrote his first published compositions and conducted his first recording while still a student.

He has written both large and small-scale choral works (i.e., music for choirs to sing,) music for orchestras or other instruments, a piano concerto, two children's operas, music for television, and more. His larger choral works, Gloria (1974), Requiem (1985), Magnificat (1990), Psalmfest (1993) and Mass of the Children (2003) have been performed many times in Britain, North America, and a growing number of other countries. He is well known for writing new Christmas music, and creating new arrangements of well-known carols.

From 1975 to 1979 he was Director of Music at Clare College, whose choir he directed in a number of broadcasts and recordings. He left that job so he could have more time to compose music, and formed the Cambridge Singers as a professional chamber choir primarily dedicated to recording music, and he now divides his time between composition and conducting.
Log in to learn more, and to access this month's playlist!