"Music on the Brain" Piano Studio in northeast Overland Park, Johnson County, KS offers piano and voice lessons for adults and children as young as 4 years old (10+ for voice students) from all parts of the Kansas City metro. Weekly individual lessons are periodically enhanced with small group lessons, providing a fun collaborative environment in which to perform for each other, reinforce theory knowledge, and learn more about music and the piano.
Richard Wagner
Monday, April 1, 2019 by Sarah Folkerts | Composer of the Month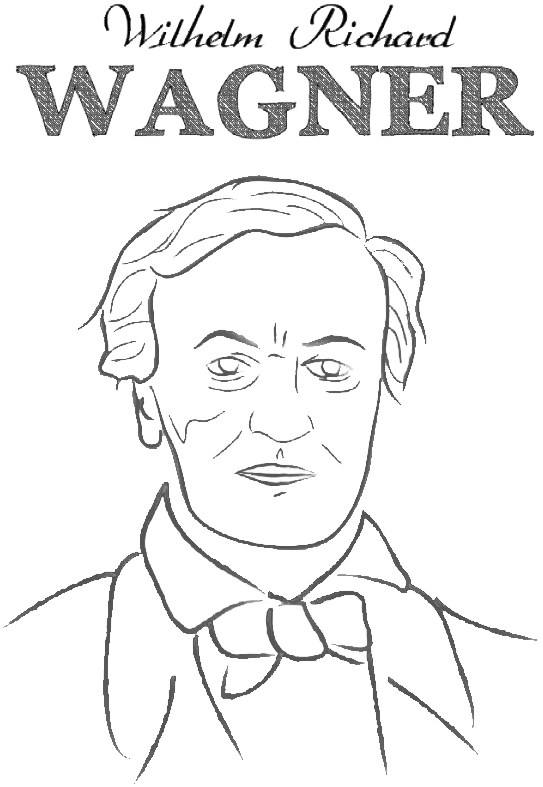 During the month of April, we're learning about German composer Richard Wagner.Wagner was born in Leipzig, Germany in 1813, and is said to have lived one of the romantic period's most controversial, exciting and bizarre lives.
Wagner's primary musical legacy is his output of ground-breaking operas, which have had a lasting impact on Western music.Perhaps his most famous piece, Der Ring des Nibelungen (The Ring), is a massive work of four smaller operas, which total 16 hours long! He also wrote the famous opera Tristan and Isolde, a tragic love story.
To learn more, look for the discussion about Wagner on our Facebook page and check out the Richard Wagner playlist.
artwork copyright Colourful Keys 2018