"Music on the Brain" Piano Studio in northeast Overland Park, Johnson County, KS offers piano and voice lessons for adults and children as young as 4 years old (10+ for voice students) from all parts of the Kansas City metro. Weekly individual lessons are periodically enhanced with small group lessons, providing a fun collaborative environment in which to perform for each other, reinforce theory knowledge, and learn more about music and the piano.
Johann Strauss, the Younger
Friday, March 1, 2019 by Sarah Folkerts | Composer of the Month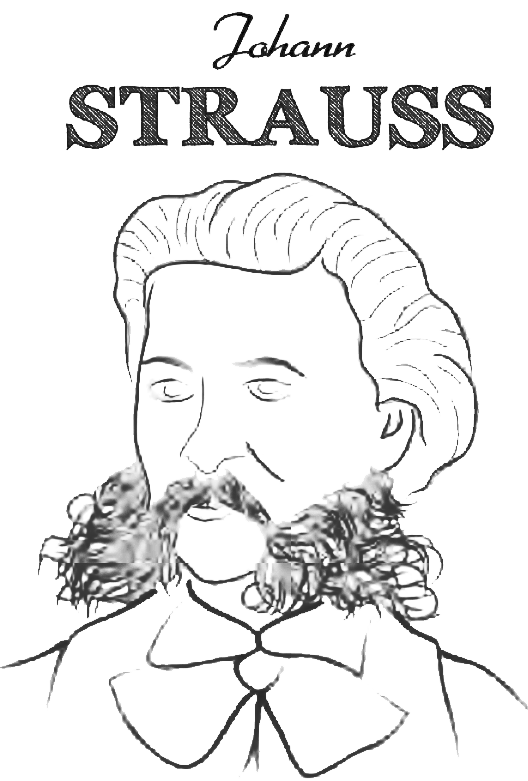 It's March, and we're back into the swing of celebrating historic composers!This month, we're learning about Johann Strauss, the Younger.
Strauss was born in 1825 just outside of Vienna, Austria as the eldest son of the self-taught musician and composer "Johann Strauss, the Elder."Strauss wrote more than 500 musical compositions, far surpassing his father not only in productivity but also in popularity.He was known for writing light music, primarily dances and operettas.Compositions such as The Blue Danube earned Strauss the nickname "the Waltz King." He died in Vienna in June 1899 from a form of pneumonia.
To learn more, look for the discussion about Strauss on our Facebook page and check out the Johann Strauss playlist.
artwork copyright Colourful Keys 2018