"Music on the Brain" Piano Studio in northeast Overland Park, Johnson County, KS offers piano and voice lessons for adults and children as young as 4 years old (10+ for voice students) from all parts of the Kansas City metro. Weekly individual lessons are periodically enhanced with small group lessons, providing a fun collaborative environment in which to perform for each other, reinforce theory knowledge, and learn more about music and the piano.
Carl Phillip Emanuel ('C.P.E.') Bach
Thursday, November 1, 2018 by Sarah Folkerts | Composer of the Month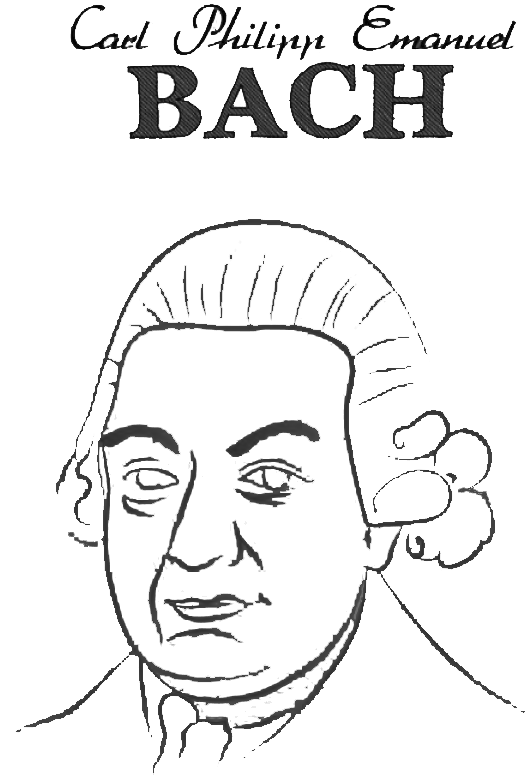 During the month of November, the studio is buzzing with the music of Carl Philipp Emanuel Bach. These days, we refer to him as C.P.E. Bach in order to distinguish him from his father, famous composer Johann Sebastian Bach ("J.S. Bach") and three of his brothers, who were also gifted musicians and composers:Wilhelm Friedemann (W.F. Bach), Johann Christoph Friedrich (J.C.F. Bach,) and Johann Christian (J.C. Bach.)
CPE Bach was born in the family's hometown of Weimar, Germany in 1714.He was a very influential composer who lived and composed during a time when music was transitioning from the baroque style (his father's style) to the classical and, later, the romantic style. To learn more, look for the discussion about CPE Bach on our Facebook page and check out the CPE Bach playlist.