"Music on the Brain" Piano Studio in northeast Overland Park, Johnson County, KS offers piano and voice lessons for adults and children as young as 4 years old (10+ for voice students) from all parts of the Kansas City metro. Weekly individual lessons are enhanced with small group lessons every 6 to 8 weeks, providing a fun environment in which to perform for each other and learn more about music and the piano. Click here to learn more!
Georg Philipp Telemann
Saturday, September 1, 2018 by Sarah Folkerts | Composer of the Month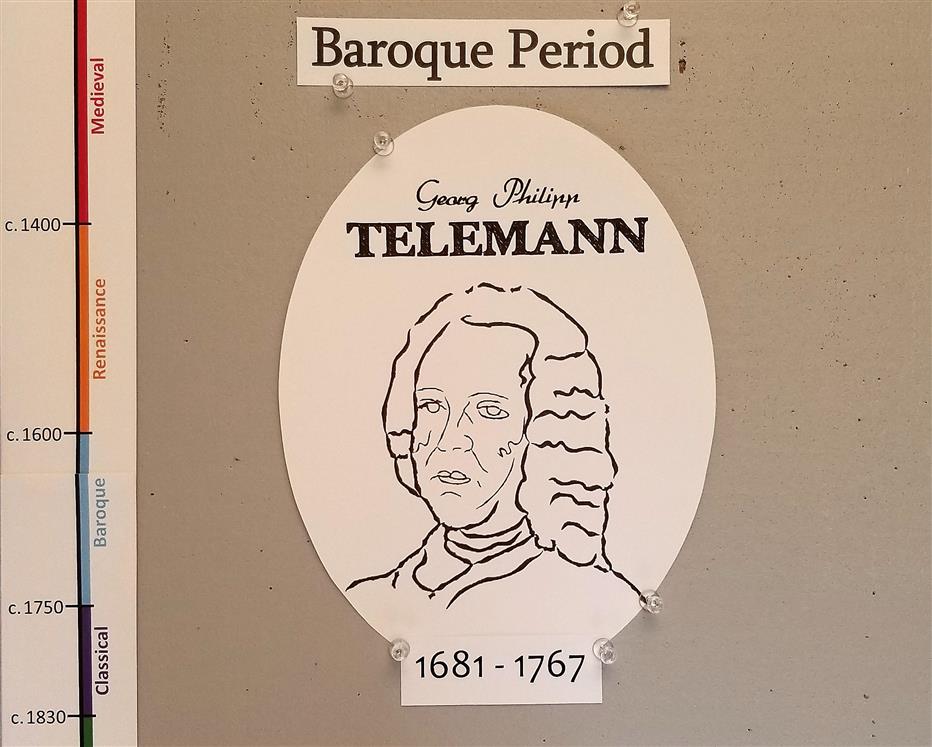 During the month of September, we're learning about Georg Philipp Telemann. He was born in 1681 in Magdeburg, Germany, and lived for 86 years--that's a really long time for the Baroque period! He played many instruments (especially woodwinds like the flute, oboe, and recorder,) and wrote more than 1,000 cantatas. (A cantata is a medium-length composition for singers and instruments which tells a story using solos, chorus, and orchestra.)
To learn more, look for the discussion about Telemann on our Facebook page, and check out the Telemann playlist.