"Music on the Brain" Piano Studio in northeast Overland Park, Johnson County, KS offers piano and voice lessons for adults and children as young as 4 years old (10+ for voice students) from all parts of the Kansas City metro. Weekly individual lessons are enhanced with small group lessons every 6 to 8 weeks, providing a fun environment in which to perform for each other and learn more about music and the piano. Click here to learn more!
July composer of the month: YOU!!!
Sunday, July 1, 2018 by Sarah Folkerts | Composer of the Month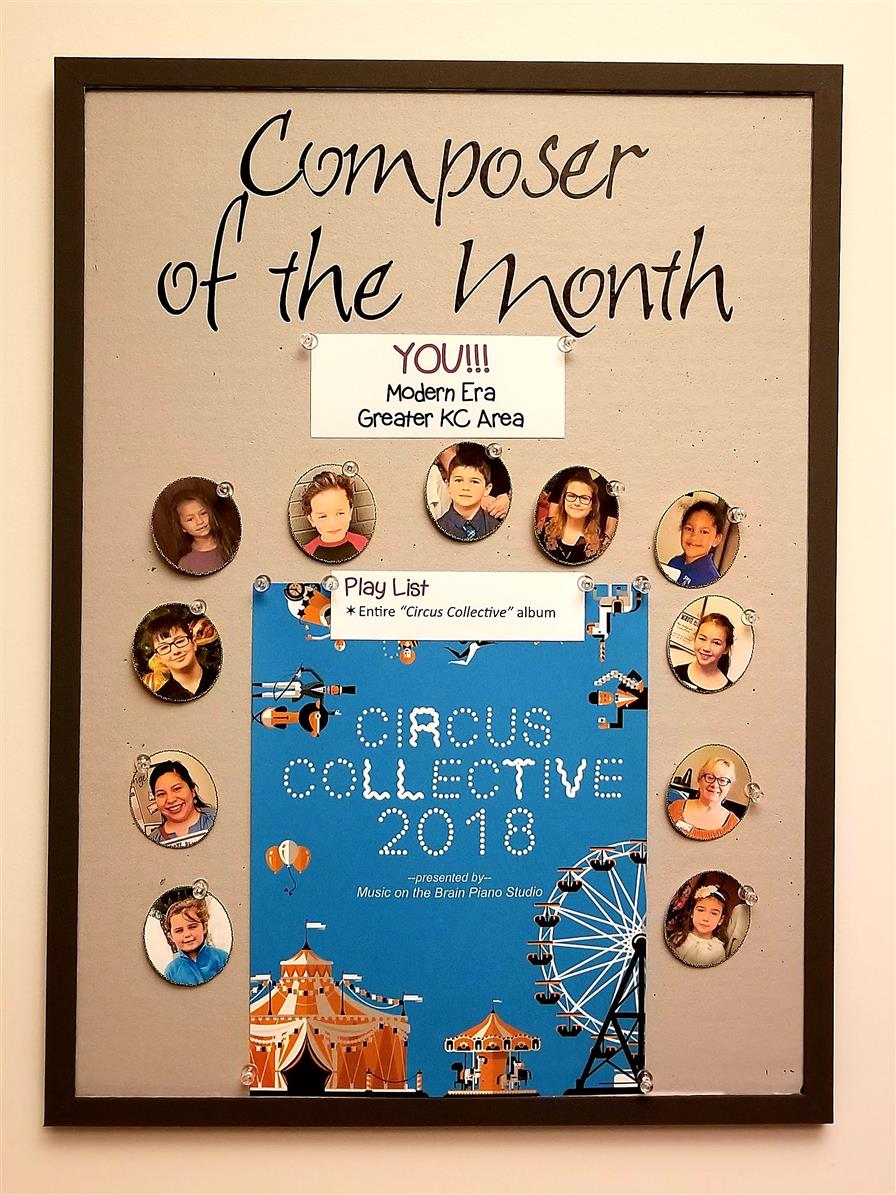 This month, the studio is wrapping up it's focus on composition. What better composer to celebrate than our own students? Each and every one of these students can be proud of the piece they have written. The circus-inspired collection is being professionally typeset with colorful graphics, and I'm excited to see the book each student will take home after the final lesson in July!