"Music on the Brain" Piano Studio in northeast Overland Park, Johnson County, KS offers piano and voice lessons for adults and children as young as 4 years old (10+ for voice students) from all parts of the Kansas City metro. Weekly individual lessons are enhanced with small group lessons every 6 to 8 weeks, providing a fun environment in which to perform for each other and learn more about music and the piano. Click here to learn more!
Holiday Recital at Union Station
Sunday, December 3, 2017 by Sarah Folkerts | Performances
I'm so proud of the students who played at Union Station on the afternoon of December 3, 2017. My sincere thanks to the crowd that turned out to hear them perform! Pictured below, clockwise starting from top left: Mason A., Mary Alice S., Melissa V., Addison A., JC U., Miss Sarah, Audrey F., Annamarie W. Not pictured: Karmen W.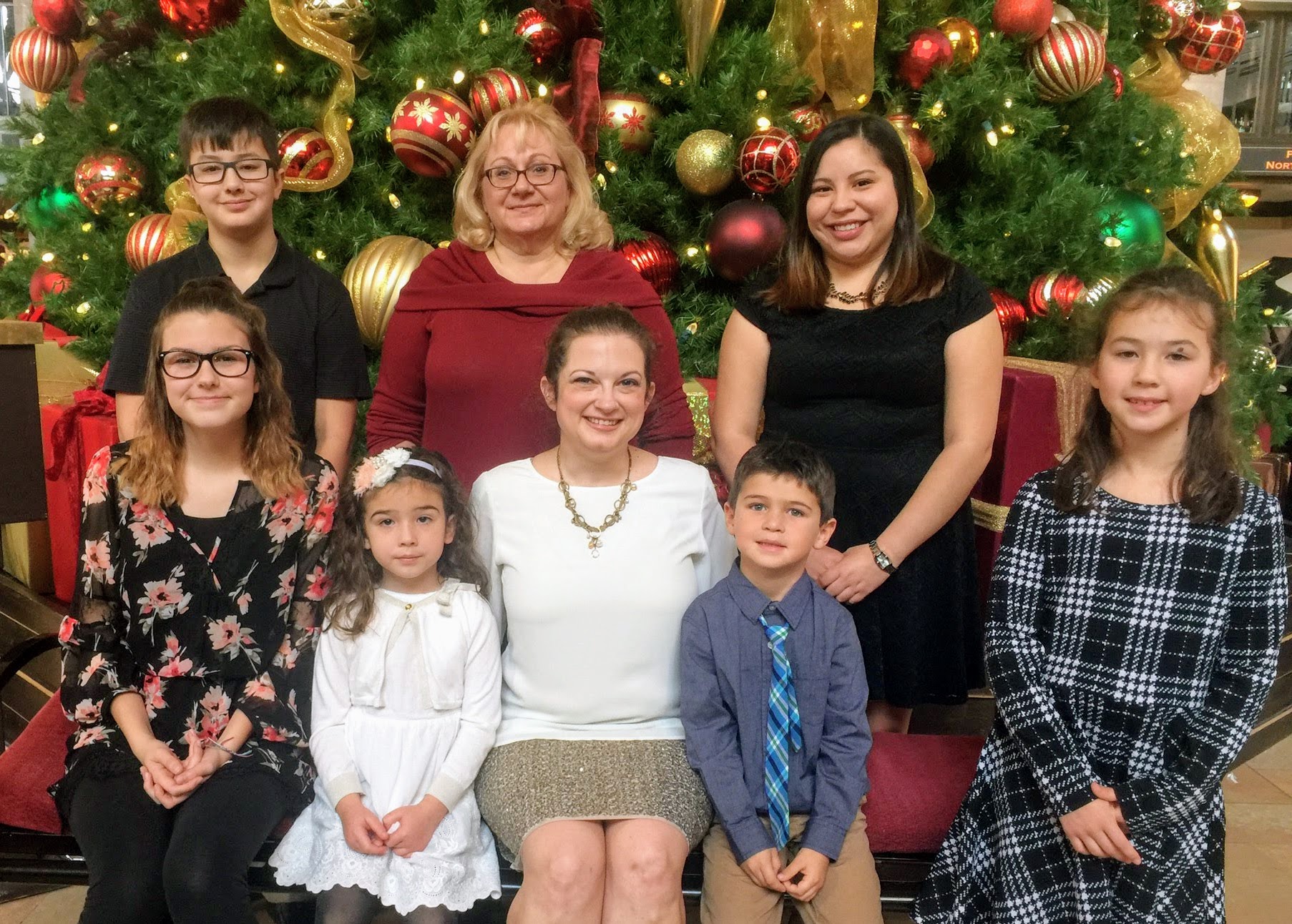 Left to right, starting at the top row: Mary Alice S. opened the program with Of The Father's Love Begotten and Jesu, Joy of Man's Desiring, followed by Karmen W. playing Jolly Old St. Nicholas and Silent Night. Up next was JC U., with a different rendition of Jolly Old St. Nicholas and Audrey F. playing Jingle Bells. Melissa V. played Ding Dong! Merrily on High!, followed by Annamarie W. with The Holly and the Ivy. Addison A. wrapped things up with a memorized performance of O Christmas Tree.